Generous gives you powerful control over your church fund management and reporting.
You can choose to set-up a simple, one church, one bank account solution. Alternatively, you can set-up a multi-campus, multi-fund, multi-bank account solution to suit your complex financial needs.
We'll take a look at how to best set-up your system for various scenarios. But before that let's take a look at some terminology.
---
Terminology
Funds V Bank Accounts
Understanding the difference between a FUND and a BANK ACCOUNT is essential.
FUNDS - A Fund is a form of campaign which has various parameters associated with it including an assigned bank account, campus and keyword.
ACCOUNT - An Account is simply the bank account of your choice where you wish to receive deposits from a FUND.
There is only ever one BANK ACCOUNT assigned to one FUND.
Single Campus v Multi-Campus
Generous allows you to set-up a single Church Campus (default) or, you can set up multiple Church Campuses with one assigned mobile text giving number for all Campuses.
Keywords
There is only ever one KEYWORD assigned to one FUND. This one to one relationship is to ensure monies are safely directed to the corresponding Account.
---
Technology 
How the Fund creation process works
In Generous, you first set-up a Bank Account. Then, you set up a Fund and assign a Bank Account that Fund. A Fund is always associated with a Church Campus and can be assigned to other Church Campuses. Once you create a Fund, you can then assign a Keyword to that Fund if you choose.
TIP: Keywords are only applicable to the Text to Give, or Text to Register functionality of Generous. Funds don't need to have a Keyword assigned if you are only using the App or WebOnline features of Generous.
---
Understanding Funds
A FUND has one BANK ACCOUNT assigned to it only. For example, your church's 'Building Fund' has your 'Bendigo Bank Sandhurst Strategic Income Fund' bank account details (ACC|BSB) assigned to it.
Another Fund can have the same Bank Account assigned to it, e.g. 'Amenities Upkeep Fund' can have the same Bendigo Bank Account assigned to it.
In fact, you have control over creating unlimited Funds, what you name those funds and what bank accounts are assigned to those funds. 
The Generous Platform provides you with amazing flexibility to meet your needs. However, with this flexibility comes complexity, and it's worth getting help from the Generous onboarding team to ensure you're on the right track if you find your financial requirements are somewhat complex.
Funds, Accounts & Keywords
As mentioned earlier, a Fund can only have one Keyword associated with it. For example in the diagram below the General Mission Fund (which deposits monies into Bendigo Bank Church Mission Account #1) has a Keyword 'missions' associated with it. Please note: You get the freedom to choose what Keyword you want to assign to what Fund.

This Keyword feature in Generous powers the Text to Give system as one of the various ways a user can give using Generous.
---
Understanding Keywords & Campuses
Due to the very simple nature of Keyword giving no Campus can be immediately identified in the Text to Give process, except that, a unique Keyword is created for that Campus, e.g. 'MissionW' (for West) or 'Mission8' (for Campus ID #8). 
In most cases, a global Campus-wide Keyword (e.g. 'missions') would suffice and would direct giving to a common Fund/Bank Account (e.g. Missions Fund). 
For more specific Fund tracking we would encourage the creation of a unique Keyword with a campus referrer. E.g. 'MissionsW' (for Campus West).
In this way, the Text to Give system can identify which campus a member is giving from. Remember, this only applies to the Text to Give system. 
Fund Name on the App and WebOnline
Unlike Keywords, the Generous App and WebOnline process ask the giver to identify the Campus they are giving to. In this scenario, Generous powerfully allows the Church to set-up one or numerous Funds with a common name (E.g. Building Fund). Making the giving experience unified across the multi-campus church. 
Unique Fund - Shared Common Fund Name 
This then enables the church to have either a common Fund (e.g. Building Fund depositing into one bank account) or a unique Fund for every Campus (e.g. Building Fund depositing into various campus related bank accounts) all using a common Fund name with the user.  
Multi-Campus Scenario
So, let's say in this example, a multi-campus church has a unique building program for each of its four (4) Campuses. And each of these Building Funds deposits monies into a unique bank account. They would set up four (4) separate Funds on Generous. Each Fund will have the same Name = "Building Fund". Each Fund will be associated with a different Campus. When a user identifies their Campus (e.g. West Campus) and gives to the Building Fund that money will deposit into the specific building fund bank account for West Campus.
For example, Sue attends West Campus and wants to give $200 to her Building Fund. She would select the following on her Generous App,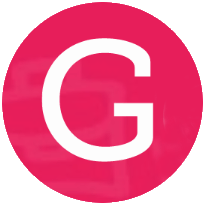 Give > Select Campus (West Campus) > Select a Fund ('Building Fund') > Amount (200) > Select Payment Method (Sue's Visa Card) > Give
Using a Keyword in this Scenario
In the case of giving to her Building Fund using a Keyword, she can type in the following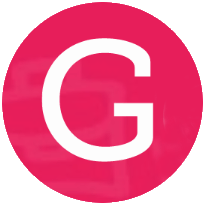 SMS/Text > SELECT Church Giving Number in Address Book > TYPE buildingw 200 > SEND
The Keyword assigned to the West Campus Building Fund, in this case, is 'buildingw'. It identifies which specific Fund the monies to go into.
If, on the other hand, the multi-campus church wishes all monies go into a single building fund bank account it can choose to set up one Fund (and Bank Account) with one Keyword (e.g. 'building') across all campuses.
As you see the power of the Generous Giving Platform is extensive and can handle multiple scenarios. 
For the first time user, we recommend having our onboarding team help you set-up in the best possible way. Please start a conversation (above right-hand corner) for more assistance.
In Summary
It's useful to remember the following main points.
One unique Keyword for each Fund
Not every Fund requires a Keyword
Funds can have the same Name label
Funds are associated with a primary Campus
A Fund can then be associated with other Campuses
You can set-up a global Fund for all Campuses
You can set-up a unique Fund for any Campus with different Bank Accounts
Different Funds can have a common Bank Account
A Bank Account needs to be verified before it can be associated with a Fund